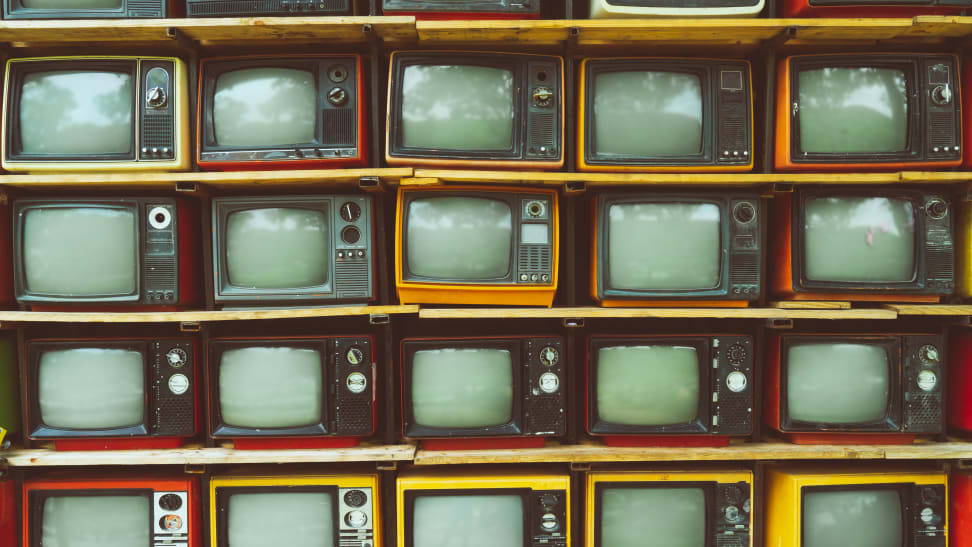 Credit:

Written by: Lee Neikirk
Date: December 3, 2019
Recommendations are independently chosen by Reviewed's editors. Purchases you make through our links may earn us a commission.
The history of dominant brands in the TV marketplace is a long and fascinating one. After World War II, Japan ramped up nationwide efforts to secure dominance in many consumer electronics markets, the end result being that by the latter half of the 1990s, Japanese brands like Sony, Panasonic, and Toshiba were dominant in the marketplace.
If you're a little older, you may remember a time when fledgling TV brands Samsung and Lucky Goldstar—er, LG—were first crowding onto the shelves, and the consensus was that the LED TVs coming out of South Korea were of lesser quality than their Japanese counterparts.
However, those days are way behind us: Samsung and LG are beloved TV brands in the states, Panasonic has exited the US market entirely, and Chinese brands are gaining footing, especially in value brackets. If you're still laboring under the idea that it's Sony or nothing, it might be time to update your notions about TV brands, especially if you want to get your hands on the very best TVs.
We should note the list below is not in order of quality—we let our reviews and roundups do the talking there.
Samsung: Incredibly Popular Still, With Beautiful High Quality TVs.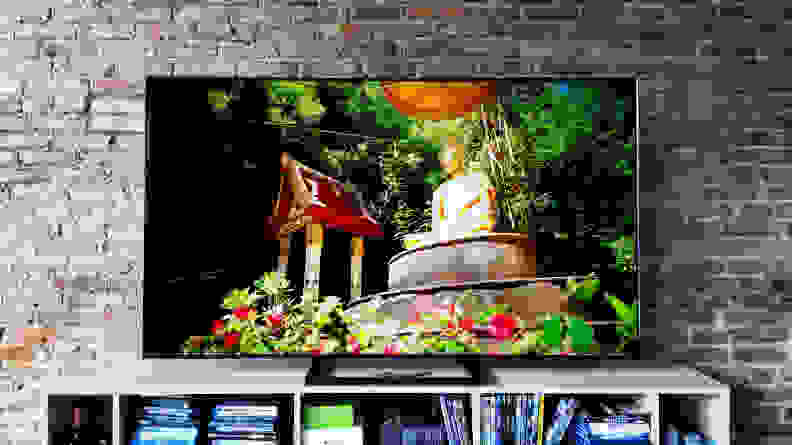 Samsung has been the leader in the TV market for a long time now, owning the top market position year after year. Samsung may not always offer the best TV on the market—our reviews typically favor OLED models, which Samsung does not make anymore—but across the board its thin, sleek TVs have proven incredibly popular with consumers.
As it stands, Samsung's premium UHD LED TVs—now dubbed 'QLED' by Samsung—have struggled to beat out competing OLED models for several years, but overall the company's TVs are still some of the best on the market. Samsung TVs are typically well-designed, with a slew of high-end features and excellent build quality.
You are definitely paying (a little) more for the Samsung name–especially early in the year before prices drop—but you can also expect to get a high-quality TV even if you're not spending a ton.
Sony: Name recognition and phenomenal picture quality.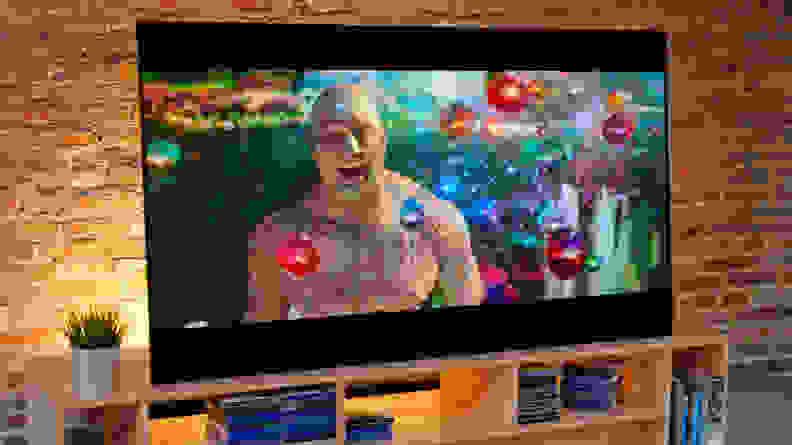 Sony is not quite the dominant player in the US market that it once was. The company even spun off its TV division ("BRAVIA," which stands for Best Resolution Audio Video Integrated Architecture), something it also did for its struggling VAIO laptop business.
However, in 2019, Sony seems poised for a comeback, hitting the US market with a long list of 4K and HDR TVs, including a couple of ultra-premium OLED models. While Sony TVs tend to be a little pricier than certain competitors, they also tend to be high quality TVs that look great right out of the box.
Of course, no matter the brand, not every TV is going to be a winner even if the brand's output is usually reliable—that's what TV reviews are for. But generally, Sony's high-end 4K and OLED TVs are beautiful to behold.
LG: OLED TVs are superior, but prices are still fairly high.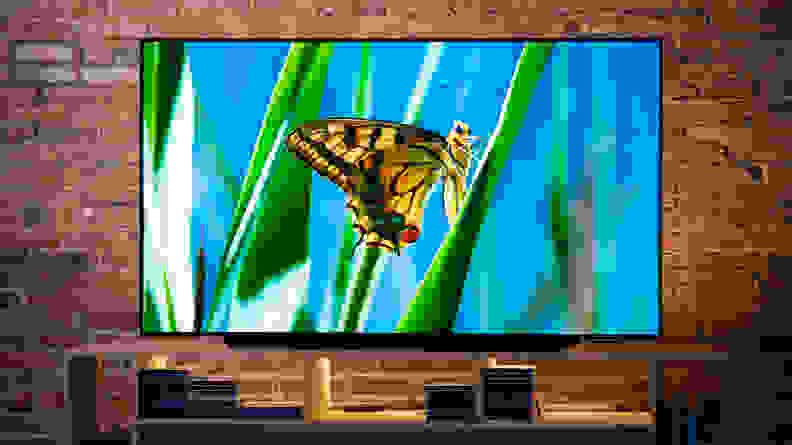 LG's OLED TVs have widely been considered to be the best TVs in the market for around five years now. OLED (Organic Light Emitting Diode) technology operates in a fundamentally different way than traditional LED/LCD tech, and at this point we can all agree that it's better—especially in a dark room.
However, LG's top 2019 OLED TVs—from the "affordable" C9 OLED TV up through the extravagant W9 "wallpaper" OLED—don't come cheap. Even the cheapest, on sale, refurb'd 55-inch OLED TVs still retail around $1,300. They look great, but that's a ton of money for most people.
Outside of LG's OLEDs, we typically aren't overly impressed with the company's IPS panel-equipped LED TVs. They aren't bad at all, but they don't sweep the top spot in brackets and categories the way that the company's OLEDs do. Even still, LG continues to be one of the best brands for its OLED TVs alone.
Vizio: Still makes some of the best TVs for the money.
It used to be Vizio TVs were known for giving you the best picture quality at the lowest price possible. You'd get one at Walmart or Costco, and it looked like every corner had been cut except maybe the raw picture quality. But if you wanted a massive 70-inch TV for thousands less than the competition, Vizio was the way to go.
Nowadays, not only does Vizio still produce TVs that punch well above their weight, but Vizio competes pretty handily in the premium sphere, too. Take last year's P-Series Quantum: a 65-inch 4K/HDR smart TV with quantum dots that started at just $2,200 and is now available for around $1,500. It was up there in quality with some of the best Samsung "QLED" TVs and even LG's OLED TVs.
This year, we're expecting a lot of great 2019 TVs from Vizio, including a new "V" Series which ostensibly serves as Vizio's entry-level series. While some Vizio TVs aim a little too low for our tastes, the middle- and upper-tier models (M-Series, P Series) are quality picks year after year.
TCL: A newer player with some fantastic sub $1,000 TVs.
If you haven't heard of TCL, you're in for a surprise. There's a lot of "I've never heard of that brand" brands in the TV market you should usually avoid. Players like Element, SuperSonic, and even better known brands like Westinghouse, Insignia, and Dynex may be on your radar, but in our experience they're generally unreliable in everyday circumstances.
China's TCL is the exception. For the last couple of years, the brand has swept the "high value" categories of most sites, releasing consistently
excellent 4K/HDR Roku TVs that even AV geeks and cinephiles have been very excited about.
We haven't seen the 2019 version yet, but the 2018 TCL 6 Series TVs were some of our favorites for good reason: you could get a 55-inch 4K/HDR smart TV for $600, and it was really darn good. That's the dream, folks, and it's something TCL has been making a reality.
If value is your game, take a look at the TCL TVs next time you're thinking of upgrading.
Hisense: A massive worldwide force just cracking the US market.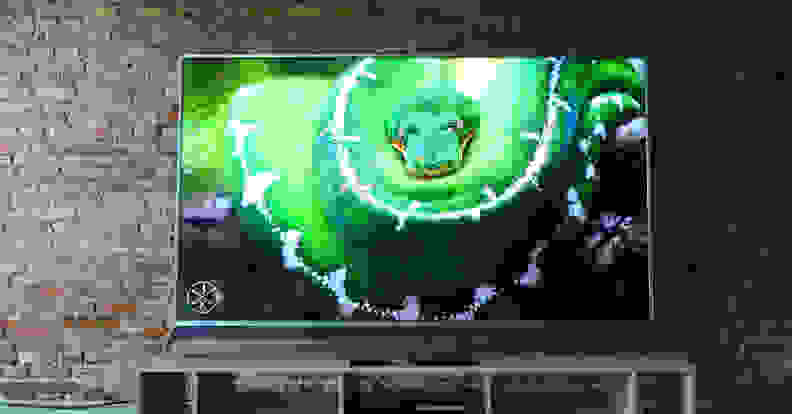 Last but definitely not least, Hisense TVs have come a long way in the last few years, with the company owning significant marketshare worldwide and in markets like Australia. While the company has struggled to get a clean foothold in the US market, generally Hisense TVs (which include Sharp-branded sets in the states) are good, quality TVs.
The main issue with Hisense has been availability. We've tested some excellent high-end Hisense TVs only for them to be stuck "backordered" for months on end. That does seem to be getting better, but it pays to do your research to make sure the Hisense model you're about to buy is actually worth it.
On the lower end of things, Hisense TVs tend to be more readily available and frequently compete with the best TVs around $500. The company's Roku TVs (and especially its 8 Series from the last couple years) have been strong value picks, and are definitely worth considering.
Written by: Lee Neikirk
Source: https://www.techradar.com
Feel free to join The 4K Media Group:
YOUTUBE:
https://m.youtube.com/channel/UCwlyS9uLPaQRts7vHLkVj_Q

FACEBOOK:
https://www.facebook.com/the4kmediagroup

WORDPRESS:
https://the4kmediagroup.video.blog
https://4kmediagroup.wordpress.com